Company Profile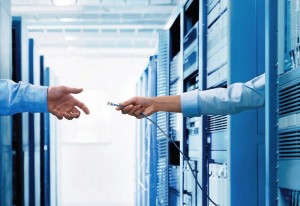 The purpose of telecom.Tech is to provide telecommunications and networking services. Staffed by professionals equipped with many years of experience in the telecommunications market, the company's aim is to use this knowledge, skillset and experience to provide services of high quality and value to its customers.
Our staff has experience primarily work with Cisco networking technologies, both wired and wireless, routing, switching, IP telephony and VoIP.  Since 1999 they have had the privilege of working with multi-site organisations where these technologies have been applied to the fullest extent.  In most cases, the applications of these technologies have been on an "enterprise" scale, with hundreds of users (or even tens of thousands for some municipal Wi-Fi networks) and tens of locations.
Members of our team have been designing and managing Cisco IP telephony and data networks as well as writing proposals, RFPs and technical writing projects for large scale organisations in both the public and private sector in multiple countries including the USA, the UK, Canada, Australia and Greece.  Our wide range of experience includes being technical managers of European funded projects and administrators for IP Telephony networks, data networks, municipal Wi-Fi networks and metropolitan fibre optic networks.
Certifications in our team include CCNP certifications and CCNA certifications in Routing & Switching, Security, Voice and Wireless, with CCNP Collaboration and CCIE certifications soon to come.  Skillsets also include experience as an instructor for Cisco Academy.
Offered Services
The following describes in more detail the areas in which telecom services are offered:
The company offers the design, management, development and maintenance of telecommunication networks including fiber optic and copper Ethernet wired networks, wireless Wi-Fi, WiMAX and satellite links, IP Telephony and VoIP networks, as well as WANs, MANs, and VPNs.  Deliverables include network design and architecture, proposals, RFPs, network audits and troubleshooting reports to name a few.
telecom.Tech is also active in producing training materials for courses and workshops in printed form, on simulator platforms as well as in video formats. These include curriculum related to what is required for network certifications from Cisco and CompTIA companies among others.  Production of training videos, course curriculums, supplementary course notes as well as development of labs on online platforms are just some of the company's activities in the training sector.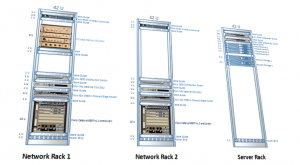 Third, the company acts as an expert in the telecommunication networks sector with a view to compiling documents, articles, manuals and other technical texts for its clients. These include technical manuals, technical blog writing on related topics as well as other online specialised content.
Finally, telecom.Tech offers consulting services of all kinds on issues related to telecommunication networks including troubleshooting, network design issues, documentation review and consultation on any other related issue.
Our Philosophy
The quality of our work and services is of great importance.  Our goal is to always be on time, consistent and pleasant to work with.  We will be clear and concise from the beginning, letting you know what each job entails and how much time it will take.  All this will be done honestly, without fanfare and with integrity.
This is good for you, because you'll get done what you need to get done.  This is good for us as well, because you will be pleased with our work and you will give us a good review.  It's a win-win situation!
So we look forward to having the pleasure of working with you.