Experience
General Manager, telecom.Tech, Telecom and Networking Solutions
May 2018 - Today
Design, management, development and maintenance of telecommunication networks including fiber optic and copper Ethernet wired networks, wireless Wi-Fi, IP Telephony and VoIP networks with deliverables including network design and architecture proposals, RFPs, network audits and troubleshooting reports. Production of training materials for courses and workshops in printed form, on simulator platforms as well as in video formats. Provide expertise in the telecommunication networks sector with a view to compiling documents, articles, manuals and other technical texts for its clients. These include technical manuals, technical blog writing on related topics as well as other online specialised content. Consulting and technical support services on issues related to telecommunication networks including troubleshooting, network design issues, documentation review and consultation on any other related issue.
Telecommunications and Networking Specialist - self employed
November 2010 - May 2018
Sample projects include: An IP telephony and network design proposal for a US government RFP for a forty-building campus with over 1000 users | A multi-site IP Telephony network which includes a CUCM 8.6, a CCX Contact Centre, Unity Voice mail as well as several H.323 and MGCP Gateways and a VoIP provider | A multi-site data network including 5 large buildings (over 100 end users each) and 16 regional offices connected via VPNs | The largest public Wi-Fi network in the country which currently has over 130 access points offering almost 4TB of traffic to over 13000 unique end users per month | The Municipality of Heraklion's 80 km metropolitan fiber optic network which supports the above networks in both data and voice and continues to expand offering connectivity services to the public sector. | Several smaller Wi-Fi networks at hotels and municipalities | Technical writing including network design, RFP and proposal writing
Telecommunications and Networking Seminars
September 2007 - January 2017
I conduct training seminars for students and professionals desiring to obtain their CCNA certification. I also provide training courses on telecommunications technologies including Wi-Fi, and IP telephony.
Telecommunications and Networking Specialist, Municipality of Heraklion
November 2007 - May 2018
Responsible for the design, planning, implementation and management of the municipality's network infrastructure based on Cisco internetworking devices Played the lead role in the preparation of Request for Proposal as well as the design strategy for the implementation of IP Telephony throughout the locations of the municipality Consultant concerning issues of new technologies and telephony and network services for the municipality's two new buildings currently under construction.
Telecommunications Specialist, University of Crete, Heraklion, Greece
February 2003 - December 2009
Development, deployment and management of the university's Voice over IP network based on the Cisco Unified Communications Manager and Cisco telephony devices and services Development and deployment of advanced VoIP services such as IP Contact Centre, Unified Messaging and Video Telephony Certified Instructor for the university's Cisco Academy for the Cisco Certified Network Associate course Other Intermittent Projects include: Technical Project Manager for the Greek Information Society's campaign to promote broadband for the region of Crete. Technical Project Manager for the Panhellenic School Network for the region of Crete. Head of quality control and supervision for the Helpdesk service to the Panhellenic School Network for the Region of Crete.
Traffic Analyst, Sprint Canada, Toronto, Canada
September 2000 - September 2001
Responsible for maximising efficiency and minimising cost of the long distance telephone network for the company's network in the Atlantic Provinces as well as Quebec, British Colombia and Alberta by analysing telephony traffic and leased line costs using tools such as Visual Basic for Applications
Skills
Wireless Technologies (Wi-Fi, LTE, Microwave)
Education
1999-2000
Telecommunications Management Post Graduate Certificate, Sheridan College, Oakville, Canada
Graduated top of class with a GPA of 4.0. Core courses include Data Communication, Telecommunications Technology, Telecommunications Services, Telephone Systems Management.
1995 - 1999
Bachelor of Science in Physics and Astronomy - Space and Communications Sciences, York University, Toronto, Canada
Limited entrance programme, core courses include CRESTech Lunar Reflection VLBI Research Team Member, Spacecraft Systems Design, Intro to Space Communications, Data Communication.
Certifications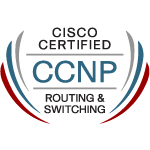 Cisco Certified Network Professional (CCNP)
January 26, 2015
Demonstrates the ability to plan, implement, verify and troubleshoot local and wide-area enterprise networks and work collaboratively with specialists on advanced security, voice, wireless and video solutions. Verification code: 420364169374GKAH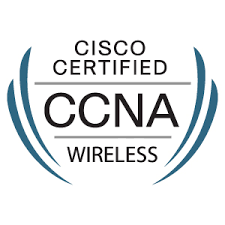 Cisco Certified Network Associate (CCNA) - Wireless
July 21, 2014
Cisco Wireless technology growth places increased demands on networks and the professionals that support them. Ensuring this technology is optimally configured, monitored, and supported is paramount to achieving business outcomes and requires a workforce of skilled wireless professionals. Earn the CCNA Wireless certification and amplify your basic Cisco Wireless LAN's configuration, monitoring, troubleshooting and support skills for optimal performance of Cisco Wireless networks. Verification code: 418474167917BRYM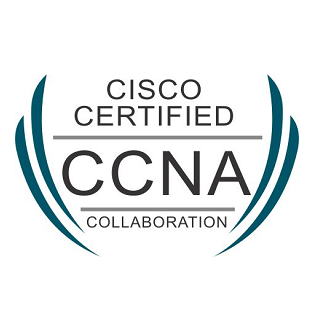 Cisco Certified Network Associate (CCNA) - Collaboration
October 6, 2018
The Cisco Certified Network Associate Collaboration (CCNA Collaboration) validates associate-level knowledge and skills required to administer a voice and collaboration network. The Cisco CCNA collaboration certification confirms that the required skill set for specialized job roles in voice and video technologies such as voice and video administrator, engineer, and manager. It validates skills in VoIP technologies such as IP PBX, IP telephony, handset, call control, and voicemail solutions as well as videoconferencing technologies. Verification code: 433804172704DOYK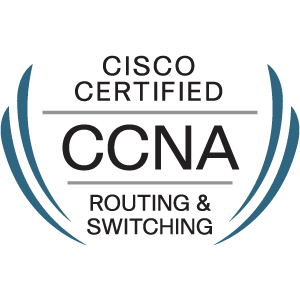 Cisco Certified Network Associate (CCNA) - Routing and Switching
January 9, 2013
Demonstrates the ability to install, configure, operate, and troubleshoot medium-size routed and switched networks. Verification code: 412874174389JPAN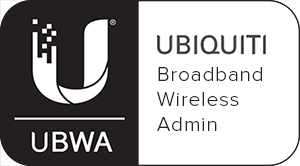 This certification verifies that the holder is proficient with the most important concepts in Outdoor Wireless Networking, with special emphasis on how to design, build, manage, and troubleshoot WISP networks.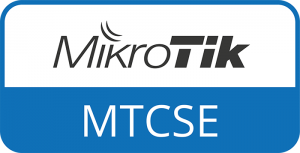 MikroTik MTCSE
May 18, 2019
Verifies that the holder is able to plan and implement appropriate security measures suitable for the network at hand.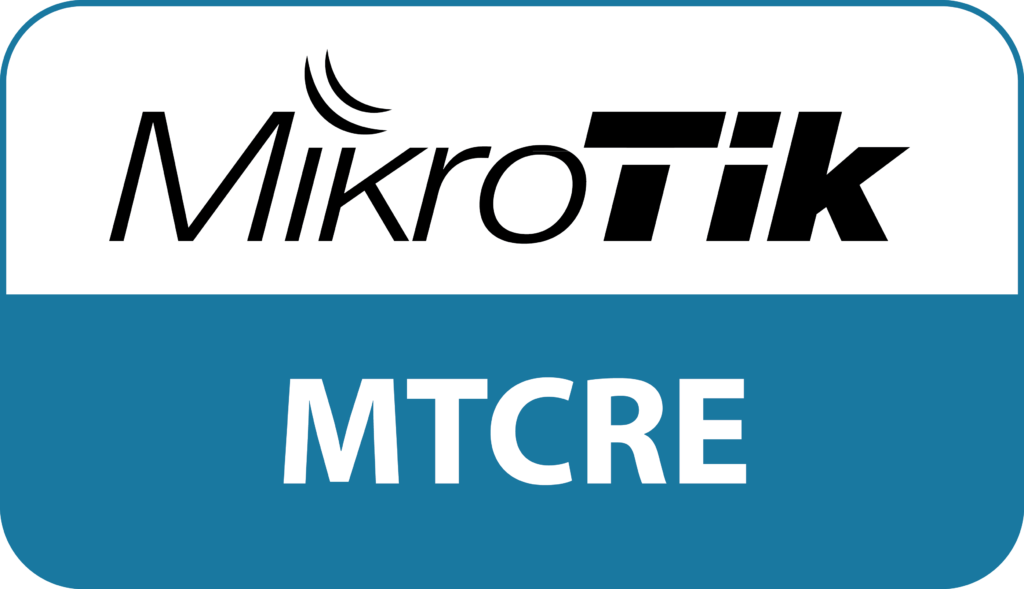 MikroTik MTCRE
December 15, 2018
Verifies the holder is able to plan, implement and troubleshoot routed MikroTik RouterOS network implementations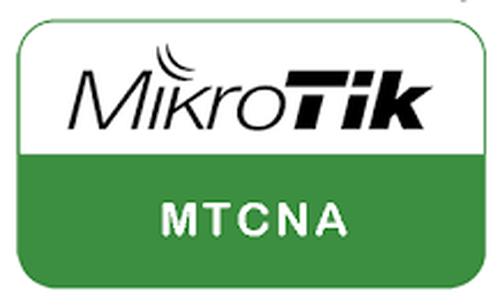 MikroTik MTCNA
December 9, 2018
Verifies that the holder is proficient with RouterOS software and RouterBOARD products and be able to connect the client to the Internet. He will also be able to configure, manage, and perform basic troubleshooting on a MikroTik router and provide basic services to clients.